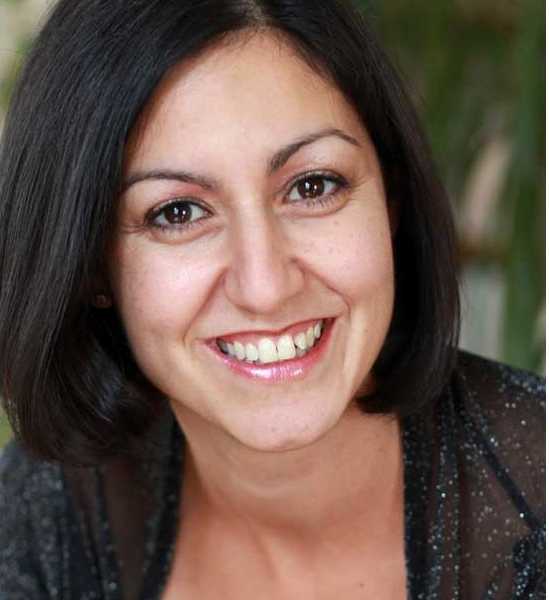 Belinda Mikhail won the Associated Board and the Queen Mother Scholarships to study piano and singing as a joint first study at the Royal College of Music where she won the Hopkinson Gold Medal for her final recital. Since graduating she has travelled extensively performing both as a soloist and as a chamber musician and has appeared as a concerto soloist at the major London Concert Halls.
She has made numerous recordings for Sony BMG and Universal and is a vocal soloist on EMI's Vocalise album as used in trailers for ER, Lost and Grey's Anatomy. She appears as the featured soloist on many film soundtracks and her solo piano playing of the theme from Chariots of Fire was heard at every medal ceremony at the London Olympic Games.
Belinda is also in demand as a vocal coach for classical, pop and rock singers and runs an extensive private teaching practice.
She has trained performers as diverse as Siouxsie Sioux, Jennifer Ellison, Jack Garrett, Cathy Tyson, the Oscar-winning actress Juliette Binoche, as well as the world-renowned dancer Akram Khan. Her students are enjoying major roles in theatre companies up and down the country as well as hit TV series' such as Downton Abbey, Bridgerton and The Crown.
Belinda's work as an adjudicator has seen her travel extensively. Most recently she was invited to Trinidad and Tobago where she adjudicated their month long biennial Music Festival. Future trips will see her adjudicate both in Sri Lanka and Hong Kong. She thoroughly enjoys listening to a wide variety of music and meeting a wealth of musicians as she travels in her role as a member of the British and International Federation of Festivals.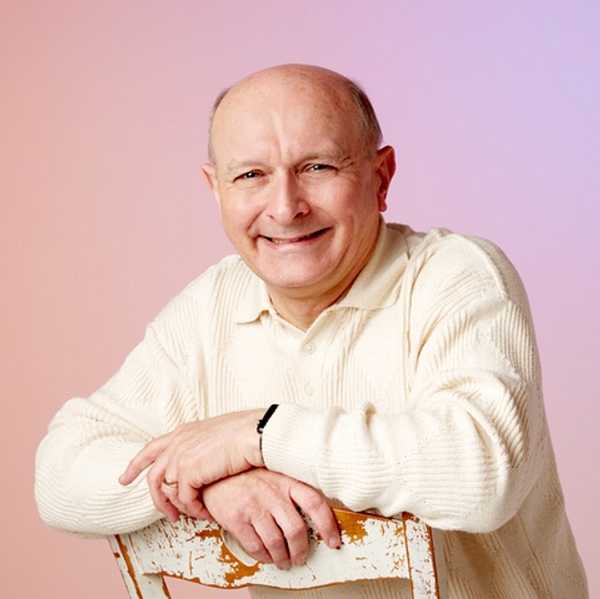 Dr Andrew Padmore was born in Birmingham and studied conducting under Sir Adrian Boult. His main instruments are organ and piano, although he has also played violin and trombone professionally. However, he has also made a special study of the human voice and its use in singing, and is now mainly involved in Choral activities. Details of his work can be found on his website: www.DrAPadmore.co.uk
Following the post of Director of Music in an old-established Midlands' Grammar School, he moved to Ireland for a career in Cathedral Music, where he became Organist & Master of the Choristers at Belfast Cathedral. On returning to England to freelance, he now works mainly as an International Choral Conductor and vocal specialist. He has given organ recitals in major Cathedrals and concert halls throughout the country and performed both on radio and TV. He has examined for the Associated Board of the Royal Schools of Music.
As a highly respected singing teacher, having taught in Conservatoires, he now has pupils regularly travelling from all over the country and even from abroad, many younger students gaining diplomas and securing scholarships to Universities and Conservatoires. He has been the Warden of the Incorporated Society of Musicians PTS.
His reputation as a choir trainer has grown from his work with the Yorkshire Philharmonic Choir, Yorkshire Voices, Yorkshire Chamber Choir, Harrogate Choral Society, York Minster Chapter House Choir, Huddersfield Choral Society and BBC choirs, and now is in great demand as a guest conductor and masterclass clinician worldwide. He also conducts many outdoor "Last Night of the Proms" type orchestral concerts around the country.
He has had much experience with a broad range of music and has proved a popular and respected adjudicator both in this country and abroad.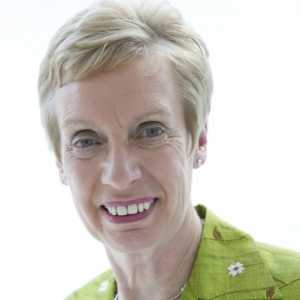 Marilynne Davies From her early experiences of performing in Welsh Eisteddfodau Marilynne has developed a lifelong passion and enthusiasm for all aspects of performance. Having studied piano, voice and cello at the Royal Welsh College of Music and Drama she took a Masters Degree in Education and became Head of the School of performance at York St John University.
As a conductor she has trained and conducted orchestras and choirs on a regular basis, some of whom have performed on BBC and ITV. The largest ensemble was a choir of 1100 school children and the smallest a Chamber Choir of 40 voices with whom she toured abroad on many occasions. She regularly works with School Choirs many of whom now compete in local, national and international festivals. Currently she is Deputy Music Director of the 140+ Harrogate Choral Society.
As an adjudicator member of the British and International Federation of Festivals she is well established and has adjudicated nationally and internationally. She was one of the four music adjudicators at the British Federation Festival of Festivals in Warwick and one of the presenters at
the Millennium Festival in Leeds. She has been a regular adjudicator at the National Festival for Music for Youth and at the biennial Yorkshire and Humberside Championship for Festival winners. She has been a member of the Adjudicators Council and has made presentations at the Federation's Annual Conference.
Her outreach work on behalf of festivals has included encouraging and supporting Primary School Teachers to be active and confident in school music and to participate in local festivals. Many of these projects have resulted in an increase in entries at Festivals and provided the opportunities for participation in large scale performances.
In October 2011 she was honoured to be made one of the first Adjudicator Fellows of the Federation.
The promotion of the arts, particularly music, has been a lifelong interest and she was Chairman of the Yorkshire Region of the National Federation of Music Societies for many years. She served on the committee of a number of councils and until recently she was on the Council of the Association of British Choral Directors and Chairman of the Yorkshire Regional Committee.
Marilynne is available for online / virtual adjudication.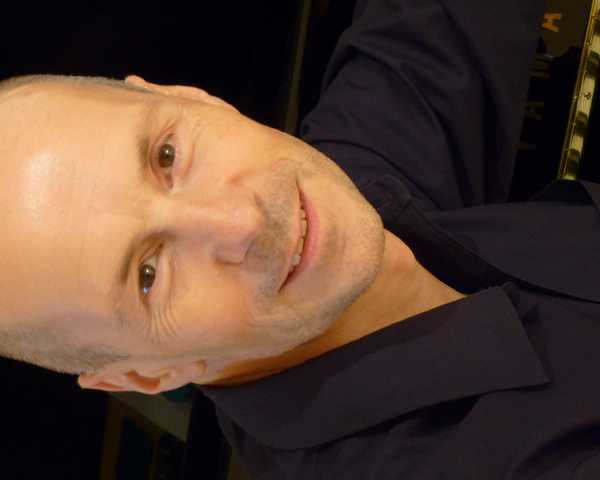 Philip Dewhurst was born and educated in Bolton, Lancashire. He read music at the University of Newcastle-upon-Tyne under Professor Denis Matthews where he specialised in performance on the oboe. After finishing his degree, he completed a Post Graduate Certificate of Education and pursued a career in teaching. Philip has held several posts as Director of Music in prestigious independent schools in the North West most recently at Cheadle Hulme School, Cheshire from where he has recently retired.
Philip gives occasional recitals and enjoys orchestral and chamber music playing on a freelance basis. He has a passion for choral music and has conducted and directed choirs & choral societies throughout his career as well as being musical director for many musicals and shows.
As well as adjudicating at music festivals around the country, Philip is an examiner for Trinity College London and an experienced GCSE and A level moderator.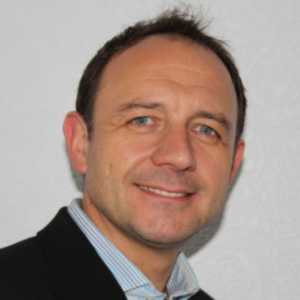 Steven Roberts has been a music adjudicator since 2001; has sat on the Adjudicators Council and in 2020 was re-elected for his third term of office to the Board of Trustees. He is a busy professional; conducting, teaching and lecturing. He brings with him experience as a manager, knowledge of quality systems, business acumen and many years of leading change.
He has successfully combined a career in education with his work as a conductor, musical director and adjudicator, working both in this country and in Europe and as far a field as Peru and Bahrain.
Steven has conducted numerous concerts throughout this country and throughout Europe with a variety of Choirs, ensembles and orchestras, winds bands and brass bands.
He studied piano, brass and voice and has worked in a variety of musical settings. He has worked alongside actors and dancers on many projects and is keen to support the work of the Federation to maximise opportunities for performance within all disciplines. He enjoys working with his colleagues on the Board, Councils and the wider community of volunteers that help to keep our Festivals vibrant.
Having previously held the post of Director of External Relations at Barnsley College he has excellent communication skills and enjoys collaborative working.
He is happy to adjudicate virtual/on-line Festivals.

CALLY FOSTER Since her first appearance in a festival at the age of five Cally has been committed to the festival movement and has pursued a career as a speech and drama specialist. She was the principal of her Buckinghamshire based drama studio for more than 20 years, combining that role with travelling extensively in the UK, Europe and Internationally as an Examiner for LAMDA and as an Adjudicator. Cally also delivers workshops on all aspects of communication and performance and is on various Speakers' Panels. She is an Adjudicator member of the British and International Federation of Festivals, a Speech & Drama Representative on the Adjudicators Council and a former Chairman of the Society of Teachers of Speech and Drama.
Cally believes that performing in festivals not only encourages an appreciation of the Arts, but also develops the communication and presentation skills so important in today's increasingly electronic world. Cally is delighted to be returning to Huddersfield to adjudicate the Speech & Drama classes at the Mrs Sunderland Festival in 2023 and wishes everyone an enjoyable as well as a positive experience.