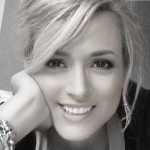 Rebecca VInes
Rebecca read journalism at Cardiff University, during which time she wrote a weekly column for The Guardian newspaper. She continues to work for a range of publications as a features writer, ghost writer, and theatre critic.
Rebecca then studied as an actor at the London Centre for Theatre Studies; and her theatre credits include off-West End, Fringe, tour, educational theatre and voiceover. Favourite roles include Maggie (Dancing at Lughnasa); Elizabeth (The Crucible); Beverley (Abigail's Party); Madame Arcati (Blithe Spirit); Martha (Who's Afraid of Virginia Woolf?)
Rebecca trained as a specialist drama teacher at The Guildhall. She has taught in a range of primary, secondary and tertiary educational institutions for the last twenty years; and is the Principal of her own drama school, which operates internationally. Rebecca's pupils have been awarded places at major conservatoires and bodies such as RADA, LAMDA, Central, Royal Academy of Music, Royal College of Music, Guildhall, Bristol Old Vic, Mountview, East 15, Guildford, AADA, Royal Birmingham, the Oxford School of Drama, National Youth Theatre, and the National Youth Music Theatre. Their work can be seen on the BBC, ITV, Sky, C4, E4, Netflix, Working Title, National Theatre, RSC, and with countless touring theatre companies in the UK and abroad.
Rebecca sits on the Adjudicator's Council for the British and International Federation of Festivals; on the Awards Panel for the UKPA; and is a LAMDA, GCSE and A level examiner.
In 2014, Rebecca was awarded the prestigious Fellowship of the Royal Society of Arts in recognition of her work in the youth theatre sector. Rebecca is passionate about helping performers take their first professional steps, and helps emerging talents to form and manage their own theatre companies. As such, Close Up Theatre, No Prophet Theatre, and Eleventh Hour Theatre have all played to critical and commercial acclaim at the Edinburgh Fringe Festival: kickstarting careers and forging critical industry networking opportunities.
Rebecca's productions have played to critical acclaim and commercial success at the Edinburgh Fringe since 2023. In addition to directing and producing over thirty sell-out shows at the Fringe; Rebecca has adapted classics such as 1984, Jane Eyre, Emma, and Pride and Prejudice for the stage; and has written the original works More Myself Than I Am, Torn, Coward Conscience, and OTMA.
Rebecca is currently working on a PhD based around Shakespeare's history plays; and she is passionate about inclusivity and diversity in the Arts, spending her free time 'making things happen' for people who would otherwise have no agency within the creative sector.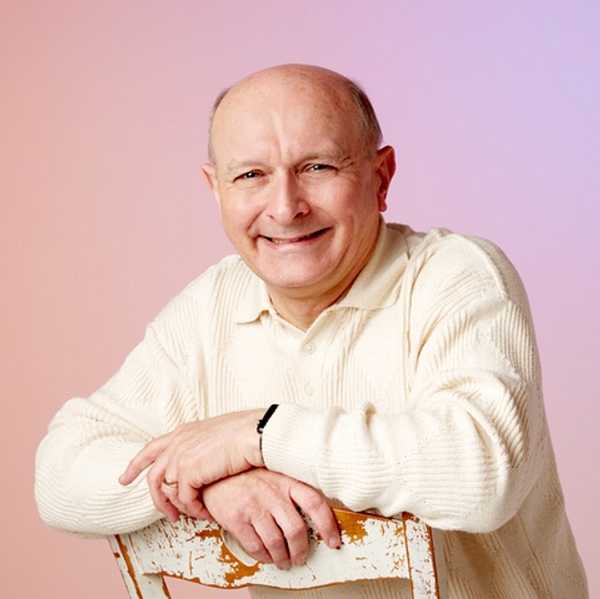 Dr Andrew Padmore, BEM
MA, D.Mus, HonDSM, FTCL, FLCM, LRAM, ARCM, ARCO(CHM), HonFGCM, HonFGMS, FISM, FRSA
Andrew Padmore is a popular conductor with choirs and orchestras internationally and is a leading figure in the choral world. He has been the resident conductor and artistic director of Yorkshire Voices (300 voices), the Yorkshire Philharmonic Choir and Harrogate Choral Society, but has worked with diverse forces ranging from small chamber choirs at the BBC to the largest symphony orchestras and choirs like the famous "Huddersfield Choral Society".
He is in demand as a guest conductor for the major choral repertoire with choral societies throughout the U.K. and abroad. He is also invited to direct choral and orchestral workshops in schools, colleges and universities in the U.K. and as far afield as Singapore, Hong Kong, Malaysia, Kenya and Zimbabwe and is particularly well known for the "Come & Sing" weekends and Summer Schools which he is invited to direct.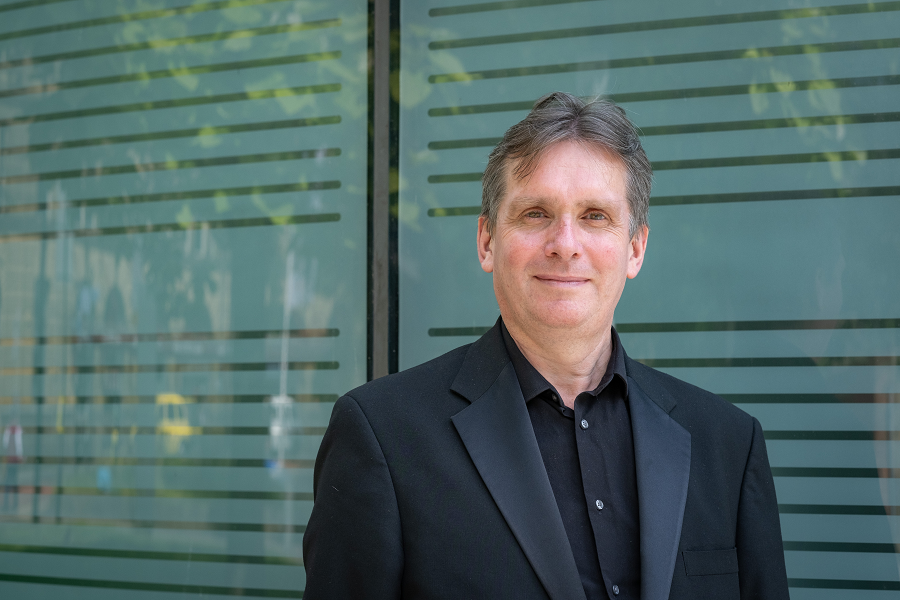 Murray McLachan
Since making his professional debut in 1986 at the age of 21 under the baton of Sir Alexander Gibson, Murray McLachlan has consistently received outstanding critical acclaim. Educated at Chetham's School of Music and Cambridge University, his mentors included Ronald Stevenson, David Hartigan, Ryszard Bakst, Peter Katin and Norma Fisher.

His recording career began in 1988 and immediately attracted international attention. Recordings of contemporary music have won numerous accolades, including full star ratings, as well as 'rosette' and 'key recording' status in the Penguin Guide to CDs, and 'Disc of the month' and 'Record of the month 'in 'Music on the Web' and 'The Herald'. In 2020 he recorded the complete piano works of Edward Gregson for Naxos and 2019 the Ruth Gipps concerto with the RLPO under Charles Peebles for SOMM. 2023 saw the release of a five CD box set world Premiere recording cycle of the complete piano sonatas of Geoffrey Allen (1926-2021).

McLachlan's repertoire includes over 40 concertos and 25 recital programmes. He has given first performances of works by many composers and has appeared as soloist with most of the leading UK orchestras. His recognition has been far-reaching, bringing invitations to perform on all five continents.


McLachlan teaches at the Royal Northern College of Music and at Chetham's School of Music in Manchester where he has been Head of Keyboard since 1997. In 2001 he founded the world famous Chetham's International Summer School and Festival for Pianists www.pianosummerschool.com which is now in its 22nd season. Billed as 'The Friendliest Summer School if the World' it is the largest event of its kind devoted exclusively to piano and annually attracts over three hundred participants and an international faculty of over sixty celebrated pianist-teachers


As well as performing and teaching Murray McLachlan is well known internationally for his numerous articles on Piano technique and repertoire. In particular he has written for International Piano magazine in a column which is now in its twenty-second year. His three books on technique 'The Foundations of technique', 'Piano Technique in Practice' and 'The Psychology of Piano Technique' were published by Faber, have been reprinted several times and received wide international acclaim. In 2013 the University of Dundee awarded Murray McLachlan and honorary doctorate for services to music and education www.murraymclachlan.com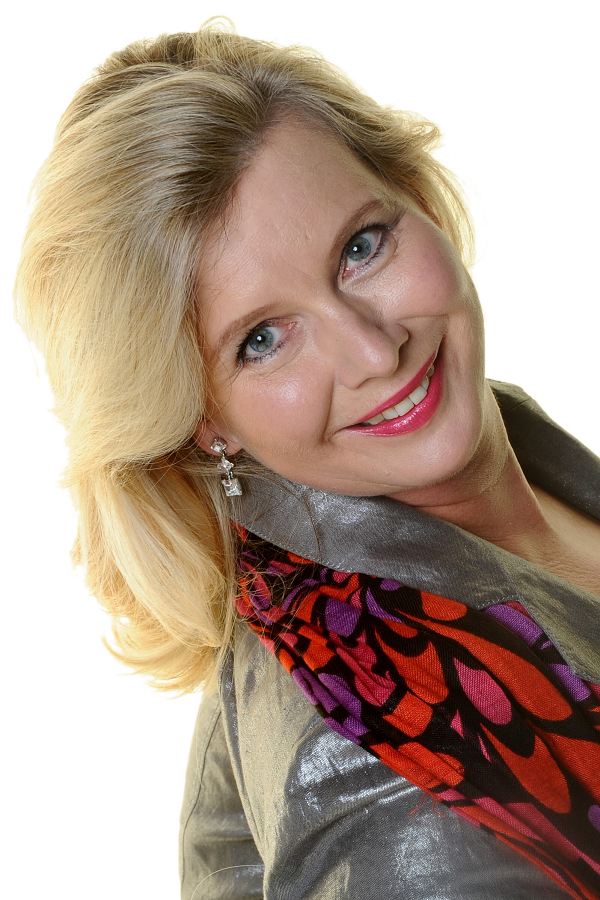 Gaynor Keeble
Gaynor Keeble gained scholarships to the University of Warwick and the Royal Academy of Music. She combines a busy performing career with teaching both privately and at the University of Warwick. She is becoming increasingly in demand as an adjudicator. She has also worked extensively with English Touring Opera's Education Programme She was a member of Welsh National Opera for three years and has worked for the Royal Opera, Opera North, D'Oyly Carte Mid- Wales and English Touring Opera. Roles with these companies include Carmen Marchioness (Daughter of the Regiment) Baba the Turk (Rake's Progress) Mrs Sedley (Peter Grimes) Meg Page (Falstaff) Maddalena (Rigoletto) Marcellina (Marriage of Figaro) Orpheus (Orpheus and Euridice) and Tisbe (Cenerentola) Concert include appearances with the London Mozart Players, London Bach Orchestra, CBSO Royal Philharmonic and The Philharmonia. In December 2001 she was the winner of the London Lieder Prize.Most recent engagements include the Royal Opera House and tours to Lyon, Switzerland, Berlin and Spain Forthcoming engagements include title role Carmen for Kentish Opera, Madam Popova The Bear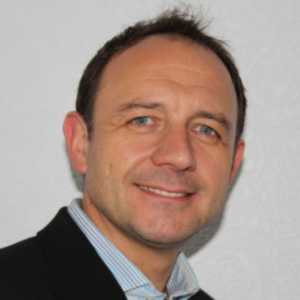 Steven Roberts has been a music adjudicator since 2001; has sat on the Adjudicators Council and in 2020 was re-elected for his third term of office to the Board of Trustees. He is a busy professional; conducting, teaching and lecturing. He brings with him experience as a manager, knowledge of quality systems, business acumen and many years of leading change.
He has successfully combined a career in education with his work as a conductor, musical director and adjudicator, working both in this country and in Europe and as far a field as Peru and Bahrain.
Steven has conducted numerous concerts throughout this country and throughout Europe with a variety of Choirs, ensembles and orchestras, winds bands and brass bands.
He studied piano, brass and voice and has worked in a variety of musical settings. He has worked alongside actors and dancers on many projects and is keen to support the work of the Federation to maximise opportunities for performance within all disciplines. He enjoys working with his colleagues on the Board, Councils and the wider community of volunteers that help to keep our Festivals vibrant.
Having previously held the post of Director of External Relations at Barnsley College he has excellent communication skills and enjoys collaborative working.
He is happy to adjudicate virtual/on-line Festivals.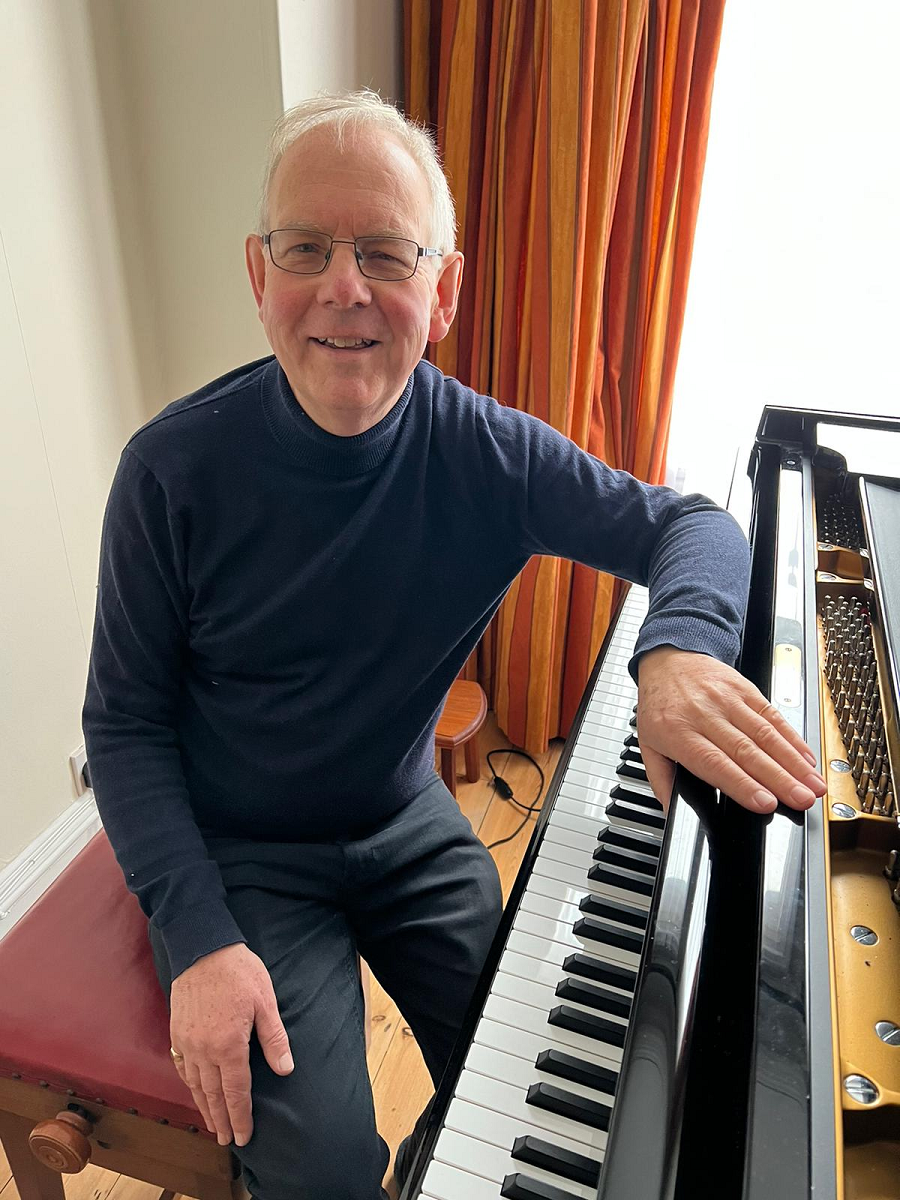 Timothy Barratt
TIMOTHY BARRATT studied on a Scholarship at the Royal Academy of Music, winning many major awards, and completed his studies with Vlado Perlemuter in Paris and Geoffrey Parsons. He has enjoyed a career as soloist, accompanist and chamber music player throughout the UK and abroad for over thirty years and, in recognition of his work, was elected ARAM, an honour awarded to former students who have distinguished themselves in the profession.
Teaching forms a major part of his musical life and he enjoys working with pupils of all ages and levels from beginner to post-graduate. He was Head of Keyboard at Dulwich College for almost 25 years whilst also teaching at the RAM and TCM and now pursues a busy freelance practice.
Formerly a member of the examining, training and review panel for the ABRSM, he now acts as a Piano Syllabus Consultant. He regularly directs Masterclasses and Residential Courses for performers and teachers and is in demand as a Competition and Festival adjudicator.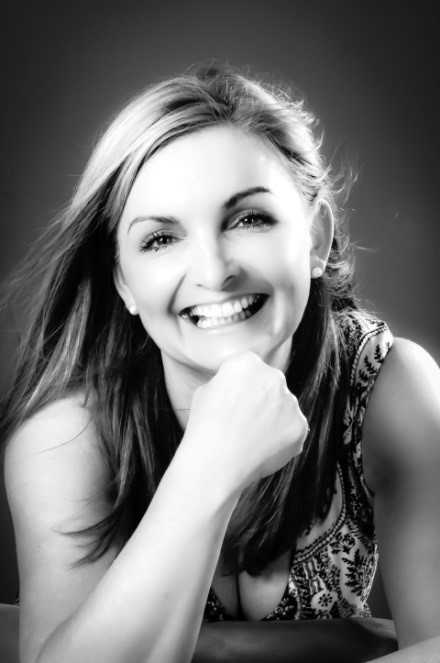 Rosie Whitfield
Dip RCM Performers, ARCM Teachers, PGCE
Rosie's vast experience as a performer, teacher, examiner and presenter, teamed with an innate love of music, underpins her unstoppable drive as a dedicated campaigner for music in education. Her natural ability to captivate audiences and inspire young musicians to achieve their dreams stems from an unquestionable belief that music can change lives.
Rosie studied oboe with Michael Winfield at the Royal College of Music achieving an Exhibition Award in her first year. She went on to study at Durham University and gained a PGCE in 1996.
As an experienced adjudicator member of The British and International Federation of Festivals, Rosie is regularly called upon to adjudicate in the UK and abroad and has forged long-standing links with specialist music schools in Moldova, Romania, Bulgaria, Hungary, Venezuela, Costa Rica, Dominican Republic, China, Taiwan and Hong Kong. Her positive, interactive adjudicating style inducing young musicians to participate, year on year.
As Director of Music at Whitgift School, Rosie devised numerous educational projects and regularly presented interactive concerts and masterclasses to thousands of primary school pupils.
Instrumental in developing the Whitgift International Music Competition in 2013, she continues to support and mentor young musicians hoping for a career in the profession. As an International Consultant, Rosie has worked with numerous families to assist them in finding the perfect UK school and applying for Music Scholarships and funding.
Rosie was appointed as Head of Junior Guildhall in January 2020.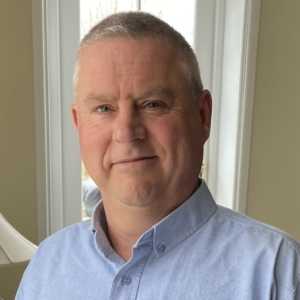 Martin Wallington
Martin has recently retired from playing the Viola with the BBC Philharmonic, after 36 years in the job. A graduate of Chetham's School Of Music and The Royal Northern College Of Music, he has enjoyed an exciting and fulfilling career playing in many of the finest concert halls in Europe, North and South America, China and Japan, as well as the BBC Proms and all the major concert venues in the UK.
Martin is hugely committed to his involvement in music education. He regularly advises senior students at the beginning of their professional career, and was for a number of years a Mentor for the BBC Philharmonic/RNCM Professional Access Scheme, where students spend time working alongside their mentor in the professional working environment. In addition to his playing commitments, he has always had a busy private teaching practice, as well as teaching for a number of years in the Music Department at Manchester University.
Martin has been increasingly in demand as an Adjudicator both at school music competitions and at a number of regional music festivals. He loves encouraging young people on their 'journey' to discovering the joy of making live music.
Martin maintains a very keen interest in singing - especially as his father was a Principal Bass Baritone with the Carl Rosa Opera, and his son-in-law is a recent BBC New Generation Artist and winner of the Kathleen Ferrier Competition. He has a special interest in choral singing where, apart from his love of Elgar, Vaughan Williams and the other great English choral giants, his particular interest lies in the Eastern Baltic tradition of such composers as Part, Miskinis, Rautavarra and the more Eastern Orthodox world of Rachmaninov and Schnittke.
Away from music, Martin is a fluent French speaker and loves 'escaping' to France on holiday. He is a keen walker and will often be found hiking around the Yorkshire Wolds where he now lives with his wife (a cello teacher), 2 huge cats and 2 crazy dogs!