Our 2024 Festival will be held on the 4th and the 14th to 24 February 2024. Come and join us: entries are now open!! Click on the 'find out more' button below.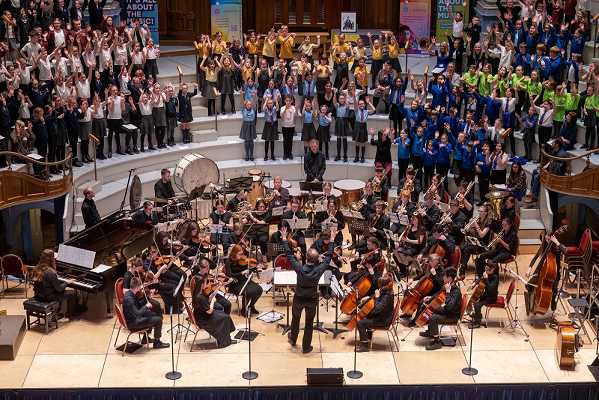 2023 WAS A WONDERFUL FESTIVAL
Previous festival details will now be found in the Festival Archive which is on the menu at the bottom left hand side of the main webpage. Images can be found in the gallery section.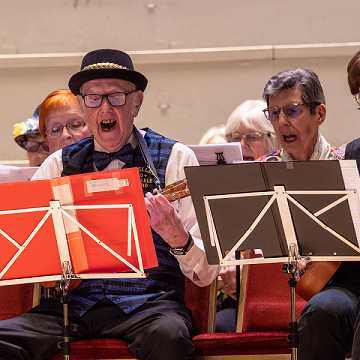 The EVENT
Huddersfield Mrs Sunderland Festival is one of the largest festivals in the country, attracting well over 4000 performers during its eleven day event in Huddersfield Town Hall with many hundreds more in audiences. Instrumental, vocal, choirs, musical theatre, speech and drama classes for all ages and abilities are complemented by a series of workshops for adult singers, special needs schools, key stage two schools, music for the brain and toddler workshops. The annual Young Musician of the Year competition is held during the festival, it is open to those aspiring to be professional musicians from all over the country and carries prizes of £1000, £500 and £300. Our Festival Dance showcase celebrates dance traditions practiced locally from around the world. Audiences are welcome throughout the festival and there are three showcase concerts to enjoy; the culmination of a days singing at the adult choral workshop, a glimpse of some of the performances at the key stage two workshop and the Last Night of the Festival Concert which showcases some of the best performances of the festival along with the adult choir final class and set off with a performance by the successful Young Musician of the Year.
2024 festival is full of opportunity for you to perform in a fantastic venue - come and join us. Click on 'find out more' in the 2024 festival heading above.